Fresh and inviting, upbeat and inspiring, Sunday Baroque is a weekly radio program featuring beloved and appealing music composed in the baroque era (1600-1750) and the years leading up to it. The music may be centuries-old, but it's the perfect antidote for the stress and distractions of our modern lives, so you can relax and recharge for the week ahead. Hundreds of thousands of listeners across the United States hear Sunday Baroque on their local public radio stations, and countless more listen online across the globe. Host Suzanne Bona offers a huge variety of beloved and appealing music performed by the world's finest musicians on a wide variety of instruments. Sunday Baroque is easy for anyone to enjoy and habit forming!

Latest From The Blog
Peace
Today we mark a terrible, somber anniversary. We humans seem to naturally want to mark the passage of time in one-year increments -- we celebrate anniversaries of weddings, births, new jobs and other happy occasions. We also mark anniversaries of sad and tragic things -- deaths, losses, and shocking events. For these anniversaries, we remember a variety of details: where we were, what we were doing, h...READ MORE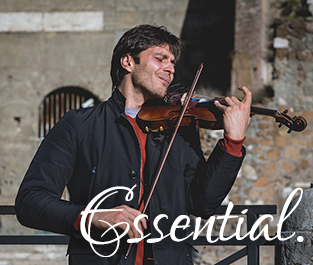 Upcoming Show
September 23rd  - Life in the 18th century was not necessarily a picnic.  People lacked modern comforts we enjoy, like anesthesia, antiseptic, indoor plumbing and sewers. 18th century life may have been nasty and brutish, but it wasn't necessarily short. Sunday Baroque will feature baroque musicians who long outlived the average lifespan of their peers, reaching age 80 and beyond.