Fresh and inviting, upbeat and inspiring, Sunday Baroque is a weekly radio program featuring beloved and appealing music composed in the baroque era (1600-1750) and the years leading up to it. The music may be centuries-old, but it's the perfect antidote for the stress and distractions of our modern lives, so you can relax and recharge for the week ahead. Hundreds of thousands of listeners across the United States hear Sunday Baroque on their local public radio stations, and countless more listen online across the globe. Host Suzanne Bona offers a huge variety of beloved and appealing music performed by the world's finest musicians on a wide variety of instruments. Sunday Baroque is easy for anyone to enjoy and habit forming!

Latest From The Blog
Captivated by Music
A musician friend has been augmenting her busy performing and traveling schedule with visits to a prison to perform for the inmates. She plays classical music for these men, some of whom have never listened to this music in their lives. They are more than just receptive to this special treat of live classical music performances-- they become hungry and eager for it, and in some cases they quickly develop a ...READ MORE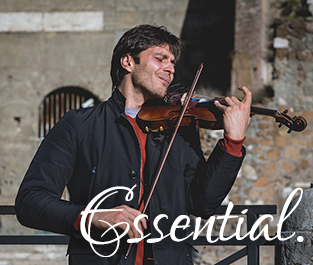 Upcoming Show
April 30th  - The late recorder virtuoso and conductor Frans Bruggen once said that a "special kind of mentality" is required to play the recorder, because it seems like such a simple, basic instrument, yet it possesses the potential to be extremely expressive and virtuosic. Sunday Baroque will feature some of Frans Bruggen's expressive and virtuosic artistry.