Fresh and inviting, upbeat and inspiring, Sunday Baroque is a weekly radio program featuring beloved and appealing music composed in the baroque era (1600-1750) and the years leading up to it. The music may be centuries-old, but it's the perfect antidote for the stress and distractions of our modern lives, so you can relax and recharge for the week ahead. Hundreds of thousands of listeners across the United States hear Sunday Baroque on their local public radio stations, and countless more listen online across the globe. Host Suzanne Bona offers a huge variety of beloved and appealing music performed by the world's finest musicians on a wide variety of instruments. Sunday Baroque is easy for anyone to enjoy and habit forming!

Latest From The Blog
Classical music's future
Rumors of classical music's demise are greatly exaggerated. As long as I can remember, people have been pronouncing classical music as dying or dead. But last week, I had the pleasure of interviewing a young violinist who doesn't share that view. In some ways Michelle Ross has pursued a traditional path for a classically trained musician: earning a Juilliard School degree, studying Johann Sebastian Bach's m...READ MORE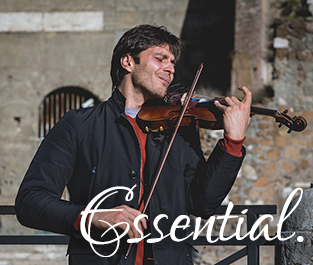 Upcoming Show
July 30th - Summer is the perfect time for fun and games, and Sunday Baroque will feature music evoking good cheer, including a pleasurable Concerto by Antonio Vivaldi, Francois Couperin's Happy Ideas, and a Cheerful Oboe Sonata by Jean-Baptiste Loeillet. For a good time, call Sunday Baroque!