Fresh and inviting, upbeat and inspiring, Sunday Baroque is a weekly radio program featuring beloved and appealing music composed in the baroque era (1600-1750) and the years leading up to it. The music may be centuries-old, but it's the perfect antidote for the stress and distractions of our modern lives, so you can relax and recharge for the week ahead. Hundreds of thousands of listeners across the United States hear Sunday Baroque on their local public radio stations, and countless more listen online across the globe. Host Suzanne Bona offers a huge variety of beloved and appealing music performed by the world's finest musicians on a wide variety of instruments. Sunday Baroque is easy for anyone to enjoy and habit forming!

Latest From The Blog
Bar(Rock) and Roll
Last week I made my third visit to the Rock and Roll Hall of Fame in Cleveland. Are you surprised that someone who hosts a baroque radio program would be interested in a Rock and Roll museum? Are you curious why a classical flutist with a music degree would care about the Beatles, the Stones, Prince and Eric Clapton, to name just a few? Or perhaps it makes perfect sense to you, based on your own musical...READ MORE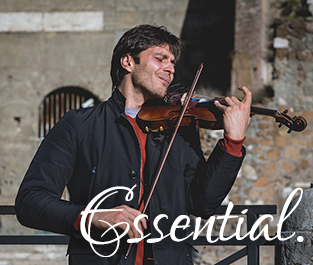 Upcoming Show
August 28th  - "To sing well and to dance is to be well educated," according to Plato. You can appreciate the joyful sounds of Renaissance and Baroque dance music, including Johann Sebastian Bach's First Orchestral Suite, which features a variety of popular baroque era dance forms. Feel free to sing and dance along when you hear it this week on Sunday Baroque.