Fresh and inviting, upbeat and inspiring, Sunday Baroque is a weekly radio program featuring beloved and appealing music composed in the baroque era (1600-1750) and the years leading up to it. The music may be centuries-old, but it's the perfect antidote for the stress and distractions of our modern lives, so you can relax and recharge for the week ahead. Hundreds of thousands of listeners across the United States hear Sunday Baroque on their local public radio stations, and countless more listen online across the globe. Host Suzanne Bona offers a huge variety of beloved and appealing music performed by the world's finest musicians on a wide variety of instruments. Sunday Baroque is easy for anyone to enjoy and habit forming!

Latest From The Blog
Concert etiquette
While attending a chamber music concert today, I noticed how well everyone in the audience seemed to understand the "rule" of not clapping between movements. And while this was clearly a knowledgeable and attentive group of veteran concertgoers, it also reminded me of something a wise friend once said: he loves hearing people clap at the "wrong" time during concerts because it means someone new is attending...READ MORE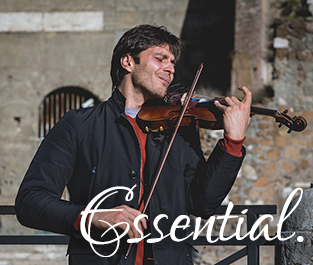 Upcoming Show
April 2nd  - April is National Humor Month … and there's no shortage of humor in Baroque music. Sunday Baroque will feature the lighter side of music, from Comic Concertos to incidental theatre music written for comedies. Their music will put a smile on your face.