Fresh and inviting, upbeat and inspiring, Sunday Baroque is a weekly radio program featuring beloved and appealing music composed in the baroque era (1600-1750) and the years leading up to it. The music may be centuries-old, but it's the perfect antidote for the stress and distractions of our modern lives, so you can relax and recharge for the week ahead. Hundreds of thousands of listeners across the United States hear Sunday Baroque on their local public radio stations, and countless more listen online across the globe. Host Suzanne Bona offers a huge variety of beloved and appealing music performed by the world's finest musicians on a wide variety of instruments. Sunday Baroque is easy for anyone to enjoy and habit forming!

Latest From The Blog
How do you spell "inspiration"?
A confession: one of my all-time favorite movies is THE WIZARD OF OZ. I love that the core lesson Dorothy, Scarecrow, Tin Man and Cowardly Lion all learn is that the things they wanted so badly and sought so tenaciously were already in them -- they just had to recognize their gifts and believe in themselves. It's a simple yet powerful lesson for us all, and it came to my mind again last week. ...READ MORE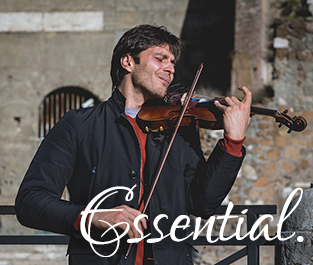 Upcoming Show
June 25th  - The Summer music festival season has begun! These events attract musicians from all over the world to perform baroque music. As you consider your summer vacation plans, Sunday Baroque gives you the scoop on a few upcoming festivals to help you make your plans.