Fresh and inviting, upbeat and inspiring, Sunday Baroque is a weekly radio program featuring beloved and appealing music composed in the baroque era (1600-1750) and the years leading up to it. The music may be centuries-old, but it's the perfect antidote for the stress and distractions of our modern lives, so you can relax and recharge for the week ahead. Hundreds of thousands of listeners across the United States hear Sunday Baroque on their local public radio stations, and countless more listen online across the globe. Host Suzanne Bona offers a huge variety of beloved and appealing music performed by the world's finest musicians on a wide variety of instruments. Sunday Baroque is easy for anyone to enjoy and habit forming!

Latest From The Blog
Is music one key to unlock mysteries of the brain?
A beautiful video circulating online features the extraordinary effects of music on elderly residents of a nursing home.  Otherwise silent and unresponsive people with dementia came alive when their favorite music was played for them. Their faces brightened, their eyes sparkled, their smiles beamed brightly, and they often began to sing along. It inspired the documentary ALIVE INSIDE. I've witnessed t...READ MORE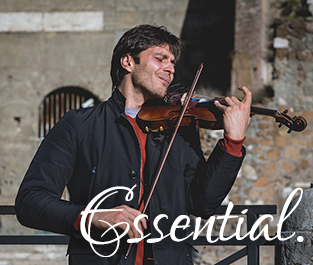 Upcoming Show
July 31st  - The 2016 Olympics open on August 5th in Rio de Janeiro, and Sunday Baroque will feature musicians engaged in feats of athleticism and competition, as well as an excerpt from Antonio Vivaldi's Olympic-themed opera.