Fresh and inviting, upbeat and inspiring, Sunday Baroque is a weekly radio program featuring beloved and appealing music composed in the baroque era (1600-1750) and the years leading up to it. The music may be centuries-old, but it's the perfect antidote for the stress and distractions of our modern lives, so you can relax and recharge for the week ahead. Hundreds of thousands of listeners across the United States hear Sunday Baroque on their local public radio stations, and countless more listen online across the globe. Host Suzanne Bona offers a huge variety of beloved and appealing music performed by the world's finest musicians on a wide variety of instruments. Sunday Baroque is easy for anyone to enjoy and habit forming!

Latest From The Blog
Resolve to share your love of music
Happy New Year! Even if you're not the type of person who makes New Year's Resolutions, I'd like to offer a suggestion to consider. As a classical music broadcaster and a musician, I am frequently faced with the question of how to get more people to listen to classical music. For decades, pundits have been raising alarms about the supposed "graying" of the audience, forecasting the demise of symphony orc...READ MORE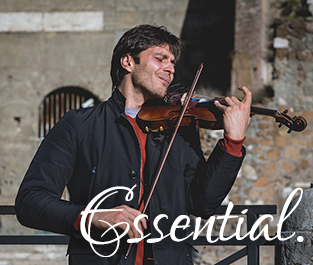 Upcoming Show
January 21st - Johann Sebastian Bach's artistry is viewed by many as the "gold standard" for musicians to emulate. Sunday Baroque celebrates some of Bach's contemporaries, including a German colleague who was called the "Bach of the lute," one praised as the "French Bach," the so-called "Spanish Bach" and music by the one and only Johann Sebastian Bach himself.