Fresh and inviting, upbeat and inspiring, Sunday Baroque is a weekly radio program featuring beloved and appealing music composed in the baroque era (1600-1750) and the years leading up to it. The music may be centuries-old, but it's the perfect antidote for the stress and distractions of our modern lives, so you can relax and recharge for the week ahead. Hundreds of thousands of listeners across the United States hear Sunday Baroque on their local public radio stations, and countless more listen online across the globe. Host Suzanne Bona offers a huge variety of beloved and appealing music performed by the world's finest musicians on a wide variety of instruments. Sunday Baroque is easy for anyone to enjoy and habit forming!

Latest From The Blog
Thanks, Mom!
Although Mother's Day is now past, it's always a good time to thank and acknowledge moms who instill music in their children's lives. Both my parents loved music, and they owned a substantial and somewhat eclectic collection of LPs (and some 78s!) they liked to play in the house. Although she never had any formal musical training, my late mother played the piano we somehow acquired. She couldn't read a note...READ MORE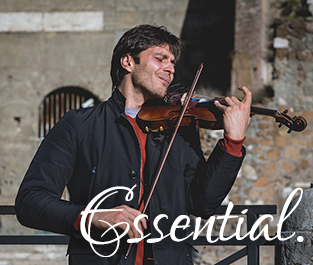 Upcoming Show
May 28th  - On this Memorial Day weekend, Sunday Baroque offers music for remembrance and reflection, and celebrating heroism. Highlights include selections from an uplifting requiem mass and heroic marches by Georg Philipp Telemann.