Fresh and inviting, upbeat and inspiring, Sunday Baroque is a weekly radio program featuring beloved and appealing music composed in the baroque era (1600-1750) and the years leading up to it. The music may be centuries-old, but it's the perfect antidote for the stress and distractions of our modern lives, so you can relax and recharge for the week ahead. Hundreds of thousands of listeners across the United States hear Sunday Baroque on their local public radio stations, and countless more listen online across the globe. Host Suzanne Bona offers a huge variety of beloved and appealing music performed by the world's finest musicians on a wide variety of instruments. Sunday Baroque is easy for anyone to enjoy and habit forming!

Latest From The Blog
Lifelong learning
If you follow Sunday Baroque on Facebook, you may have seen the recent posts from Germany. I was privileged to travel with a group of music lovers to significant places, including Berlin, Leipzig, Köthen, Arnstadt, and Dresden, where we were steeped in the history, architecture, art and music of the region, including several musical performances. This was a group of experienced travelers, some of whom had ...READ MORE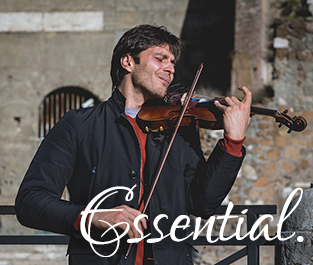 Upcoming Show
October 22nd - Singing was Johann Pisendel's introduction to music when he was still just a child. When the boy soprano's voice changed, he switched to playing violin and discovered his true musical gift. Johann Pisendel also composed music, and you can hear one of his Violin Sonatas from a recently released CD on Sunday Baroque.