Fresh and inviting, upbeat and inspiring, Sunday Baroque is a weekly radio program featuring beloved and appealing music composed in the baroque era (1600-1750) and the years leading up to it. The music may be centuries-old, but it's the perfect antidote for the stress and distractions of our modern lives, so you can relax and recharge for the week ahead. Hundreds of thousands of listeners across the United States hear Sunday Baroque on their local public radio stations, and countless more listen online across the globe. Host Suzanne Bona offers a huge variety of beloved and appealing music performed by the world's finest musicians on a wide variety of instruments. Sunday Baroque is easy for anyone to enjoy and habit forming!

Latest From The Blog
Happy Day!
Some of the holiest of religious holidays overlapped this year - the Jewish observance of Passover began one day after the Christian celebration of Palm Sunday and continues just past Easter Sunday. A lot of the music on Sunday Baroque is religious because the musicians in the baroque era often worked for the church, but our weekly musical gathering is ecumenical and inclusive. It's a celebration of the MUS...READ MORE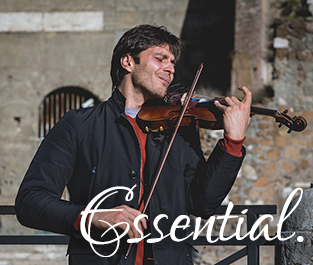 Upcoming Show
April 30th  - The late recorder virtuoso and conductor Frans Bruggen once said that a "special kind of mentality" is required to play the recorder, because it seems like such a simple, basic instrument, yet it possesses the potential to be extremely expressive and virtuosic. Sunday Baroque will feature some of Frans Bruggen's expressive and virtuosic artistry.