Fresh and inviting, upbeat and inspiring, Sunday Baroque is a weekly radio program featuring beloved and appealing music composed in the baroque era (1600-1750) and the years leading up to it. The music may be centuries-old, but it's the perfect antidote for the stress and distractions of our modern lives, so you can relax and recharge for the week ahead. Hundreds of thousands of listeners across the United States hear Sunday Baroque on their local public radio stations, and countless more listen online across the globe. Host Suzanne Bona offers a huge variety of beloved and appealing music performed by the world's finest musicians on a wide variety of instruments. Sunday Baroque is easy for anyone to enjoy and habit forming!

Latest From The Blog
Suzanne's First Turkey and Other Thanksgiving Adventures
At this time of year, I contemplate how grateful I am for my good fortune, including the gift of music my parents gave me. They were not musicians themselves, but they loved music and had many LPs in the house that played frequently, and they sang along and danced. They also had a piano, and when it came time for me to choose a band instrument they willingly rented, then bought, a flute for me. Soon after, ...READ MORE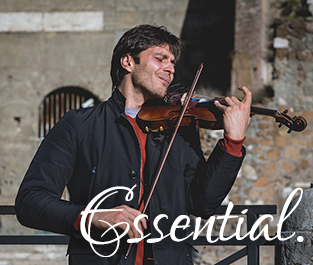 Upcoming Show
December 17th - This year Hanukkah, the Jewish Festival of Lights, begins on December 12 and continues through December 20. Sunday Baroque's variety of seasonal selections will include highlights from George Frederic Handel's stirring oratorio JUDAS MACCABAEUS.