Fresh and inviting, upbeat and inspiring, Sunday Baroque is a weekly radio program featuring beloved and appealing music composed in the baroque era (1600-1750) and the years leading up to it. The music may be centuries-old, but it's the perfect antidote for the stress and distractions of our modern lives, so you can relax and recharge for the week ahead. Hundreds of thousands of listeners across the United States hear Sunday Baroque on their local public radio stations, and countless more listen online across the globe. Host Suzanne Bona offers a huge variety of beloved and appealing music performed by the world's finest musicians on a wide variety of instruments. Sunday Baroque is easy for anyone to enjoy and habit forming!

Latest From The Blog
Giving feels good
Recently I had lunch with a friend who is a generous, longtime public radio supporter. He expressed surprise that more people don't support their local public radio stations, and we talked about the excuses many listeners make for not contributing. He looked me in the eye and asked, "Do you know why *I* support public radio?" I threw out a few possibilities, and he said, "No! The reason I give is because it...READ MORE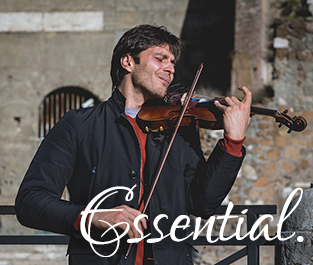 Upcoming Show
January 22nd  - January 26th is AUSTRALIA DAY – a huge national occasion celebrating the land, people, democracy and culture of Australia. Many wonderful musicians connected to Australia have made an impact on the worldwide cultural landscape. Sunday Baroque will feature some outstanding Australian musicians.