Fresh and inviting, upbeat and inspiring, Sunday Baroque is a weekly radio program featuring beloved and appealing music composed in the baroque era (1600-1750) and the years leading up to it. The music may be centuries-old, but it's the perfect antidote for the stress and distractions of our modern lives, so you can relax and recharge for the week ahead. Hundreds of thousands of listeners across the United States hear Sunday Baroque on their local public radio stations, and countless more listen online across the globe. Host Suzanne Bona offers a huge variety of beloved and appealing music performed by the world's finest musicians on a wide variety of instruments. Sunday Baroque is easy for anyone to enjoy and habit forming!

Latest From The Blog
Happiness is a state of mind
"Happiness is a state of mind." That was the wise message I received in a fortune cookie the other day. It had me thinking about things that give me happiness, and observing things that make others happy. Music is, as you might expect, a huge source of happiness, and some recent events illustrate that beautifully. A few weeks ago I performed with my trio in another city, and I stayed at the home of a 20-...READ MORE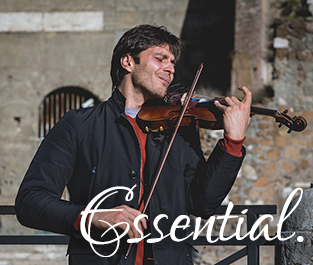 Upcoming Show
April 29th  - Although the saying is, "Two's company, three's a crowd" the number 3 has symbolism ranging from philosophy and religion, to mathematics and physics. There are three primary colors, it's the first odd prime number, and Shakespeare wrote about "three weird sisters," to name just a few. There is also wonderful music written featuring 3 instruments, and three's a charm on Sunday Baroque.