Fresh and inviting, upbeat and inspiring, Sunday Baroque is a weekly radio program featuring beloved and appealing music composed in the baroque era (1600-1750) and the years leading up to it. The music may be centuries-old, but it's the perfect antidote for the stress and distractions of our modern lives, so you can relax and recharge for the week ahead. Hundreds of thousands of listeners across the United States hear Sunday Baroque on their local public radio stations, and countless more listen online across the globe. Host Suzanne Bona offers a huge variety of beloved and appealing music performed by the world's finest musicians on a wide variety of instruments. Sunday Baroque is easy for anyone to enjoy and habit forming!

Latest From The Blog
With a little help from my friends
I recently organized a benefit concert for a non-profit agency that provides free tutoring to adults who need help improving their literacy skills. An array of friends donated their time and energy: musicians shared their talents, other friends rolled up their sleeves and gathered raffle items, designed and printed the programs, hosted a lavish post-concert reception, and provided muscle power to set up and...READ MORE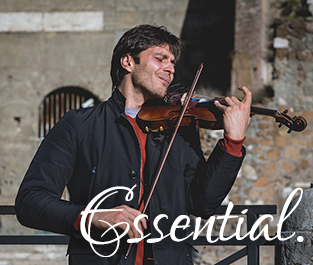 Upcoming Show
March 26th  - Prolific composer, demanding teacher, gifted keyboard and violin player: Johann Sebastian Bach's genius continues to inspire musicians and music lovers centuries after his time. Bach was born in March in 1685, and every year Sunday Baroque throws a BACH BIRTHDAY BASH, with an entire program devoted to Bach's music!