Fresh and inviting, upbeat and inspiring, Sunday Baroque is a weekly radio program featuring beloved and appealing music composed in the baroque era (1600-1750) and the years leading up to it. The music may be centuries-old, but it's the perfect antidote for the stress and distractions of our modern lives, so you can relax and recharge for the week ahead. Hundreds of thousands of listeners across the United States hear Sunday Baroque on their local public radio stations, and countless more listen online across the globe. Host Suzanne Bona offers a huge variety of beloved and appealing music performed by the world's finest musicians on a wide variety of instruments. Sunday Baroque is easy for anyone to enjoy and habit forming!

Latest From The Blog
A Sense of Wonder
Recently I have read a few articles about the link between happiness and maintaining a sense of "wonder" about the world. The basic message is that experiencing life with wonder is a valuable way to promote one's own happiness and satisfaction, reduce stress and calm anxiety. By looking outside ourselves with a sense of appreciation, awe and gratitude at the things in our lives -- s...READ MORE >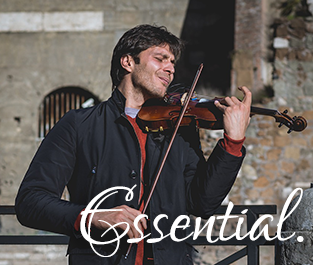 Upcoming Show
June 23rd  - Sunday Baroque celebrates the first Sunday of summer with a summery mix of baroque music by composers including James Oswald and Christopher Simpson.