Fresh and inviting, upbeat and inspiring, Sunday Baroque is a weekly radio program featuring beloved and appealing music composed in the baroque era (1600-1750) and the years leading up to it. The music may be centuries-old, but it's the perfect antidote for the stress and distractions of our modern lives, so you can relax and recharge for the week ahead. Hundreds of thousands of listeners across the United States hear Sunday Baroque on their local public radio stations, and countless more listen online across the globe. Host Suzanne Bona offers a huge variety of beloved and appealing music performed by the world's finest musicians on a wide variety of instruments. Sunday Baroque is easy for anyone to enjoy and habit forming!

Latest From The Blog
Brand new old favorites
Recently, a friend posted something on Facebook that initiated a flood of replies from her FB friends. The friend in question is a prominent and highly respected professional musician, and the gist of her post was to express her "guilty pleasure" of loving a handful of well-known orchestral compositions. She sheepishly listed several of those familiar pieces, aka "warhorses." To a person, we all replied wit...
READ MORE >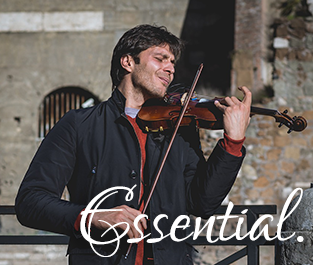 Upcoming Show
October 21st  - The United Nations was founded in 1945, and each year that occasion is celebrated on October 24th. In honor of UN DAY, Sunday Baroque will offer a multi-cultural collection of musical ideas, including charming English madrigals, a flute suite by a mystery Frenchman, and a Suite by Georg Philipp Telemann that was partly inspired by Polish Folk Music.