Fresh and inviting, upbeat and inspiring, Sunday Baroque is a weekly radio program featuring beloved and appealing music composed in the baroque era (1600-1750) and the years leading up to it. The music may be centuries-old, but it's the perfect antidote for the stress and distractions of our modern lives, so you can relax and recharge for the week ahead. Hundreds of thousands of listeners across the United States hear Sunday Baroque on their local public radio stations, and countless more listen online across the globe. Host Suzanne Bona offers a huge variety of beloved and appealing music performed by the world's finest musicians on a wide variety of instruments. Sunday Baroque is easy for anyone to enjoy and habit forming!

Latest From The Blog
Happy Day!
On Friday, I attended a Passover Seder with good friends. Some around the table were Jewish, several were from Christian backgrounds, and a few were unaffiliated with any religion.
Today I attended an Easter brunch at the home of another dear friend. Around this table, once again, were people from many different faith background...READ MORE >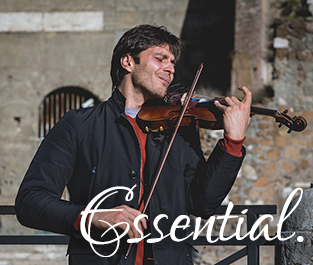 Upcoming Show
May 26th  - Johann Sebastian Bach's familiar and beloved Air from the third Orchestral Suite is one example of the kind of gripping, mournful music that one might call "good grief."  It's often played for solemn occasions, and it's one of Sunday Baroque's highlights for Memorial Day weekend.