Fresh and inviting, upbeat and inspiring, Sunday Baroque is a weekly radio program featuring beloved and appealing music composed in the baroque era (1600-1750) and the years leading up to it. The music may be centuries-old, but it's the perfect antidote for the stress and distractions of our modern lives, so you can relax and recharge for the week ahead. Hundreds of thousands of listeners across the United States hear Sunday Baroque on their local public radio stations, and countless more listen online across the globe. Host Suzanne Bona offers a huge variety of beloved and appealing music performed by the world's finest musicians on a wide variety of instruments. Sunday Baroque is easy for anyone to enjoy and habit forming!

Latest From The Blog
Earworms and Air Conducting
Have you ever heard the word "earworm"? It's a melody that gets into your brain and won't go away -- a tune you keep humming over and over until you eventually find a way to dislodge it, or it mercifully evaporates on its own. "Air conducting" is the reflexive waving of arms that happens when you hear music that is so compelling it engages your invisible conductor's baton to keep ti...READ MORE >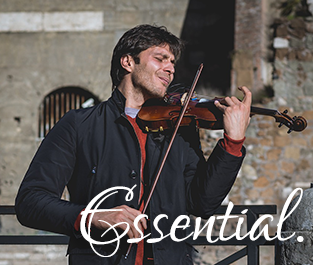 Upcoming Show
February 24th  - Some of the most beloved and familiar baroque music was composed by George Frideric Handel, who was born on February 23rd in 1685, about a month before Johann Sebastian Bach. Sunday Baroque will throw a little birthday party for Handel, with a cross-section of his toe-tapping and beloved music.