Fresh and inviting, upbeat and inspiring, Sunday Baroque is a weekly radio program featuring beloved and appealing music composed in the baroque era (1600-1750) and the years leading up to it. The music may be centuries-old, but it's the perfect antidote for the stress and distractions of our modern lives, so you can relax and recharge for the week ahead. Hundreds of thousands of listeners across the United States hear Sunday Baroque on their local public radio stations, and countless more listen online across the globe. Host Suzanne Bona offers a huge variety of beloved and appealing music performed by the world's finest musicians on a wide variety of instruments. Sunday Baroque is easy for anyone to enjoy and habit forming!

Latest From The Blog
Chamber Music Every Day
There is something uniquely compelling about chamber music -- a small group of musicians, usually playing in an intimate venue. As a musician, I love to play it, and as an audience member I have a special place in my heart for it, too. I attended a remarkable performance today featuring renowned baroque cello player Jaap ter Linden. He was joined by Annalisa Pappano playing bass viola da gamba, t...
READ MORE >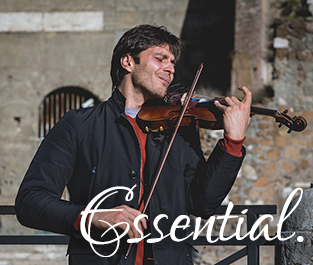 Upcoming Show
March 5th  - March is Women's History Month, and March 8th is the annual observance of International Women's Day.  Sunday Baroque will mark the occasion with performances by some outstanding women in music, such as violinist and conductor Jeanne Lamon and conductor Joann Falletta.