Fresh and inviting, upbeat and inspiring, Sunday Baroque is a weekly radio program featuring beloved and appealing music composed in the baroque era (1600-1750) and the years leading up to it. The music may be centuries-old, but it's the perfect antidote for the stress and distractions of our modern lives, so you can relax and recharge for the week ahead. Hundreds of thousands of listeners across the United States hear Sunday Baroque on their local public radio stations, and countless more listen online across the globe. Host Suzanne Bona offers a huge variety of beloved and appealing music performed by the world's finest musicians on a wide variety of instruments. Sunday Baroque is easy for anyone to enjoy and habit forming!

Latest From The Blog
Thank you! Danke! Gracias! Köszönöm!
Thanksgiving is one of my favorite holidays! It's not the food (since I'm not especially fond of turkey), it's the overall spirit of the occasion. I love that we set aside time to get together with others and acknowledge the good things in our lives. My parents hosted the family Thanksgiving gatherings when I was growing up, and those meals typically included an extended guest list of friends, too. The c...
READ MORE >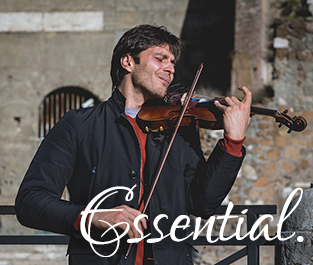 Upcoming Show
November 18th  - Imitation is said to be the sincerest form of flattery, and if that's true then Arcangelo Corelli was a much-complimented musician! His talent was certainly well admired by musicians such as Georg Philipp Telemann, Scottish composer William McGibbon, and Spaniard Santiago de Murcia. This weekend on Sunday Baroque you'll hear how a variety of baroque era musicians paid tribute to Corelli. &nbsp