Fresh and inviting, upbeat and inspiring, Sunday Baroque is a weekly radio program featuring beloved and appealing music composed in the baroque era (1600-1750) and the years leading up to it. The music may be centuries-old, but it's the perfect antidote for the stress and distractions of our modern lives, so you can relax and recharge for the week ahead. Hundreds of thousands of listeners across the United States hear Sunday Baroque on their local public radio stations, and countless more listen online across the globe. Host Suzanne Bona offers a huge variety of beloved and appealing music performed by the world's finest musicians on a wide variety of instruments. Sunday Baroque is easy for anyone to enjoy and habit forming!

Latest From The Blog
Out of the Ashes
Shock waves reverberated virtually everywhere one looked yesterday, as news spread about the fire at Notre Dame Cathedral in Paris. It is stunning and surreal to see an iconic building that has stood for more than eight centuries being ravaged before our eyes.
It's a house of Christian worship, of course, and this tragedy struck ...READ MORE >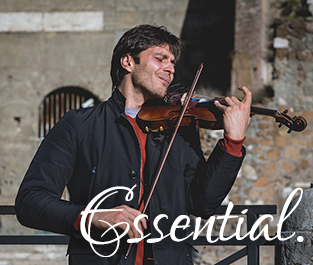 Upcoming Show
April 21st  - This season is a time of spiritual reflection, hopeful renewal, and reconciliation. Sunday Baroque will celebrate Easter with music illustrating the broadly uplifting and optimistic spirit of this season.