Fresh and inviting, upbeat and inspiring, Sunday Baroque is a weekly radio program featuring beloved and appealing music composed in the baroque era (1600-1750) and the years leading up to it. The music may be centuries-old, but it's the perfect antidote for the stress and distractions of our modern lives, so you can relax and recharge for the week ahead. Hundreds of thousands of listeners across the United States hear Sunday Baroque on their local public radio stations, and countless more listen online across the globe. Host Suzanne Bona offers a huge variety of beloved and appealing music performed by the world's finest musicians on a wide variety of instruments. Sunday Baroque is easy for anyone to enjoy and habit forming!

Latest From The Blog
World Kindness Day
Today is (apparently) World Kindness Day. I was alerted to this by a kind friend, and in looking up the observance I learned it was established on November 13, 1997 by a consortium of humanitarian groups. They wanted to encourage people to do something kind, whether it's donating time, money or goods to a worthy organization or person, or committing an act of kindness -- large or small -- for a friend or st...
READ MORE >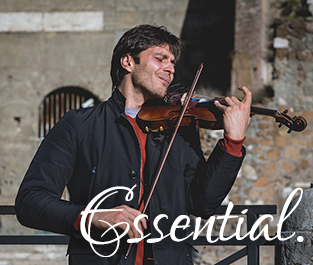 Upcoming Show
November 19th - New recordings of baroque music are released all the time. Some feature newly discovered music and composers, while others focus on fresh interpretations of familiar music and musicians. Sunday Baroque will offer a little of each, including a first peek at this year's Sunday Baroque Holiday Gift List.