Fresh and inviting, upbeat and inspiring, Sunday Baroque is a weekly radio program featuring beloved and appealing music composed in the baroque era (1600-1750) and the years leading up to it. The music may be centuries-old, but it's the perfect antidote for the stress and distractions of our modern lives, so you can relax and recharge for the week ahead. Hundreds of thousands of listeners across the United States hear Sunday Baroque on their local public radio stations, and countless more listen online across the globe. Host Suzanne Bona offers a huge variety of beloved and appealing music performed by the world's finest musicians on a wide variety of instruments. Sunday Baroque is easy for anyone to enjoy and habit forming!

Latest From The Blog
"Soothing" Music
It's a funny thing about music, isn't it? It can tap directly into our emotional state, giving a cheery boost, smoothing jangled nerves, creating mental clarity, and triggering nostalgia, among many other sensations. One word I frequently hear people use to describe the emotional benefit of listening to classical music is "soothing." The word "soothing" implies something quiet, slow and gentle, like a balm....
READ MORE >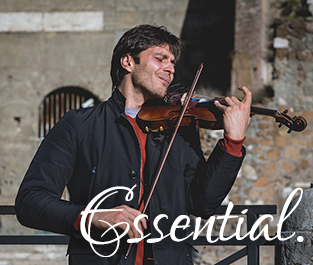 Upcoming Show
October 23rd  - United Nations Day is celebrated annually on October 24th, commemorating the establishment of the UN. Sunday Baroque marks the occasion with diverse international selections, including baroque music from Sweden and Scotland.