Fresh and inviting, upbeat and inspiring, Sunday Baroque is a weekly radio program featuring beloved and appealing music composed in the baroque era (1600-1750) and the years leading up to it. The music may be centuries-old, but it's the perfect antidote for the stress and distractions of our modern lives, so you can relax and recharge for the week ahead. Hundreds of thousands of listeners across the United States hear Sunday Baroque on their local public radio stations, and countless more listen online across the globe. Host Suzanne Bona offers a huge variety of beloved and appealing music performed by the world's finest musicians on a wide variety of instruments. Sunday Baroque is easy for anyone to enjoy and habit forming!

Latest From The Blog
Why not?
I recently attended a memorial service for the mother of a friend and musical colleague. She was a woman in her late 80s -- an accomplished and beloved mother, grandmother, great-grandmother, sister, aunt, friend, neighbor, and philanthropist. For about an hour, people shared stories of her sense of fun, generosity, hospitality, directness and kindness. I knew this lovely lady prima...READ MORE >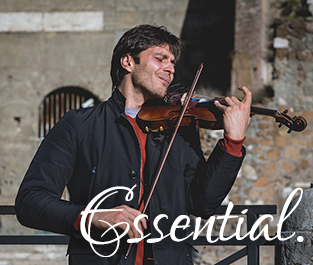 Upcoming Show
January 20th  - Have you adjusted to writing "2019" yet?? Well, to help you remember – and to celebrate the sounds that were in fashion 300 years ago – Sunday Baroque will share baroque music from the year 1719.