Fresh and inviting, upbeat and inspiring, Sunday Baroque is a weekly radio program featuring beloved and appealing music composed in the baroque era (1600-1750) and the years leading up to it. The music may be centuries-old, but it's the perfect antidote for the stress and distractions of our modern lives, so you can relax and recharge for the week ahead. Hundreds of thousands of listeners across the United States hear Sunday Baroque on their local public radio stations, and countless more listen online across the globe. Host Suzanne Bona offers a huge variety of beloved and appealing music performed by the world's finest musicians on a wide variety of instruments. Sunday Baroque is easy for anyone to enjoy and habit forming!

Latest From The Blog
Sunday Baroque gets new digs!
When I originated Sunday Baroque as a local public radio program on WSHU in Fairfield, Connecticut nearly 31 years ago, it coincided with WSHU's move into a little house on the periphery of a small but growing college campus. As Sunday Baroque grew, so did WSHU's operations, and we quickly outgrew the house. For many years, we have taken great pride in producing amazing radio from such humble studios (not w...
READ MORE >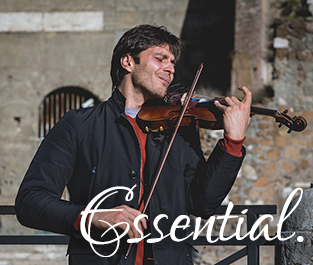 Upcoming Show
May 27th  - On this Memorial Day weekend, Sunday Baroque will offer selections from a haunting and ancient Requiem Mass, and a tribute to heroes.