Fresh and inviting, upbeat and inspiring, Sunday Baroque is a weekly radio program featuring beloved and appealing music composed in the baroque era (1600-1750) and the years leading up to it. The music may be centuries-old, but it's the perfect antidote for the stress and distractions of our modern lives, so you can relax and recharge for the week ahead. Hundreds of thousands of listeners across the United States hear Sunday Baroque on their local public radio stations, and countless more listen online across the globe. Host Suzanne Bona offers a huge variety of beloved and appealing music performed by the world's finest musicians on a wide variety of instruments. Sunday Baroque is easy for anyone to enjoy and habit forming!

Latest From The Blog
High-Tech Baroque
Once upon a time, if you wanted to hear Sunday Baroque, you had to listen to it on your local radio station at the time it was broadcast. Once the broadcast was over, it was lost forever into the ether. But time marches on, and since I began hosting and producing this program, technology has exploded and there are now many high-tech options for listening. If the program is not broadcast on your local statio...
READ MORE >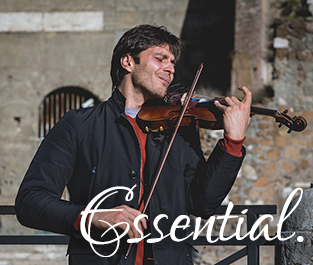 Upcoming Show
August 27th - One of the must-see landmarks in Venice, Italy is Piazza San Marco - the city's political, religious and social hub. It is home to a palace, a bell tower, and St. Mark's Basilica, where generations of extraordinary musicians have worked. Sunday Baroque will feature music by some of those talented composers who practiced their craft at St. Mark's.